Every year when the weather starts getting a little chillier, and we all start thinking about the holidays and gift giving, the wonderful artists of the Eastside open up their warm studios to us to see what they've been up to all year long.
The Eastside Culture Crawl is a great way for us, as designers, to find some new inspiration in the world of furniture, art, ceramics, accessories, and the like. Here's a snapshot of some of our favorites.
Kate Duncan – http://kateduncan.ca/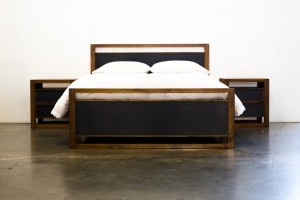 In a field monopolized by men, it is great to see Kate Duncan taking strides in the furniture design and building world.  Her attention to detail is exquisite, and her style is clean, modern and refined.
Featured piece: she had her Parallel bed collection on display. A rich walnut frame, with dark accents, also had hidden storage underneath. Beautiful detail!
Jeff Martin Joinery – http://jeffmartinjoinery.ca/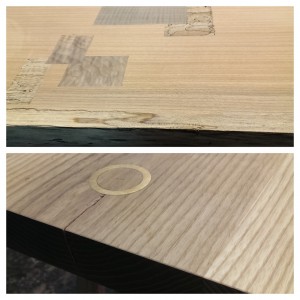 What stood out about Jeff is that he seemed to really allow the wood to speak for itself and used it to lead his design. Instead of scouring for the perfect piece, he'd allow for its imperfections to create the design. With metal and wood inlays, his table tops were super eye-catching.
Featured piece: an unfinished project that appeared to be a table top. The metal ring details were really great, and it was really neat to see the piece coming to life.
Woodstone Design (Steven Pollock) – http://www.woodstonedesign.ca/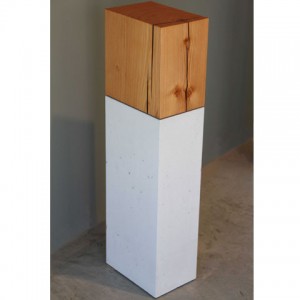 There is always something so intrinsically 'design' about mixing wood and concrete. Something about the mix of live and manmade materials really speaks to a well-balanced aesthetic. Steven does a great job of this over at Woodstone design.
Featured piece: wood and stone pedestals. These could really be an art piece in themselves.
Dahlhaus – http://dahlhausart.com/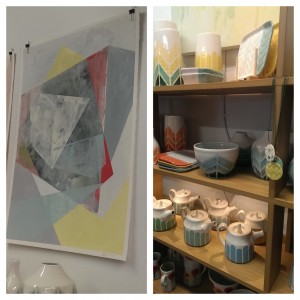 A beautiful collection of handmade ceramics and prints. Simple designs with beautiful, fresh, colors. Their pieces really had a youthful whimsy to them and would make for great accent pieces.
Featured piece: Her tea pots with matching mugs. Great Christmas gifts!
Gregg Steffensen – http://greggsteffensen.tumblr.com/
Gregg's work in mixed media images is super graphic, and has some great depth to it. Neon was a big thing in art this year at the crawl, and that definitely apparent in his work. Such a fun, unexpected pop of color.
Featured piece: Gregg's Trans series had a wonderful variety to them, but still worked really great together as collections.