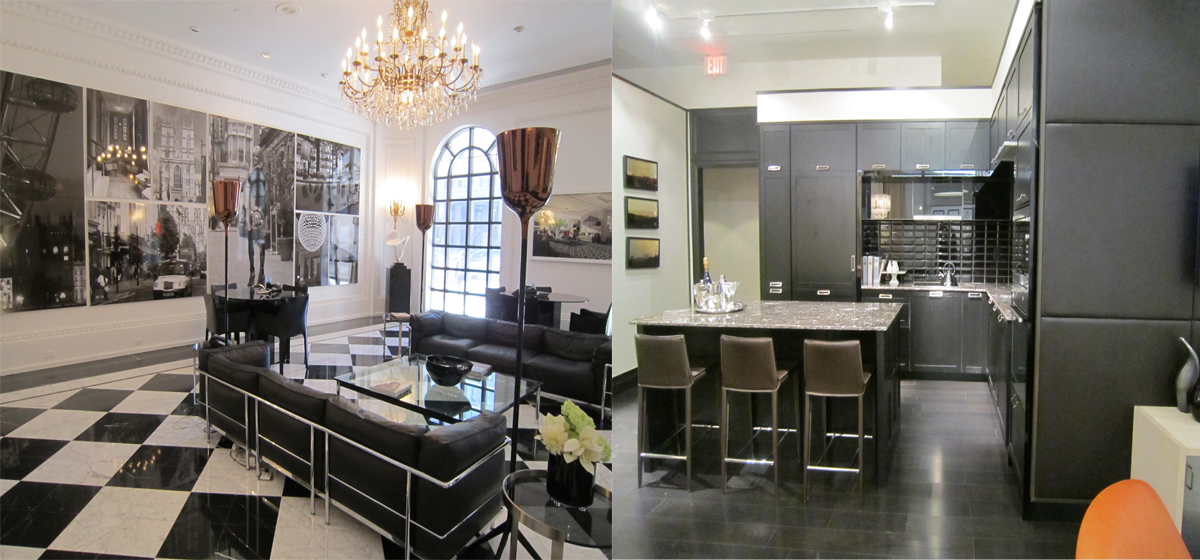 In part four of our insight into Design in Toronto we explore The Britt.
The Britt is a project conversion in downtown Toronto. Previously a Sutton Place Hotel, this new upscale condominium building,  will rise out of the existing site.
Note the British and Modern European Flare. This was evident throughout the public spaces as well as through the homes.
The public spaces speak to the exterior architecture of the building, with it's magnificent Palladian Windows. Note the use of coffers, crown and dental mouldings and upsized baseboards.
The interiors of the suites are a quirky mix of old and new ideas.  Shaker cabinets are mixed glass flipper doors, padded walls with slick contemporary ceramic.
I think that the public spaces were more successful than the interiors, but I did still manage to glean a few new ideas.
My Toronto tour was insightful and full of surprises.   Even though this more formal design is not my particular style, I can appreciate how this does work in the Toronto environment.
Written by Tara Wells