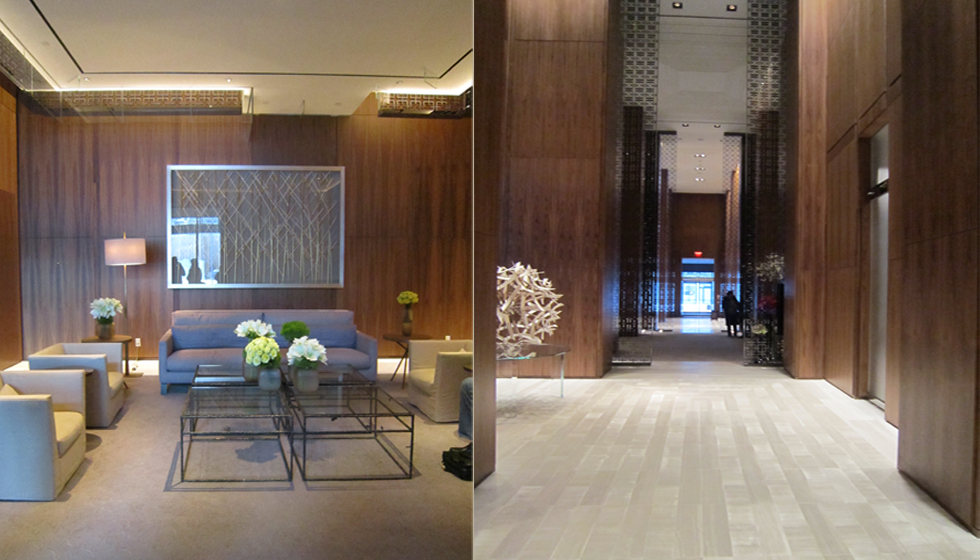 Four Seasons residential lobby & corridor
Continuing on our project tour, the other six projects we visited had a very tradition flare, something reflective of the East Coast, Boston and New York.   It was very interesting to see the change in style, within one country, simply by geographical location.
We visited the Four Seasons Residences, market condominiums, where the sales that they achieved, topped out at the highest price point in a Toronto location.
Opulance was apparent.  Volume spaces, traditional corridors with fret glass, interspersed with the odd contemporary touch, in this case, a giant twig ball.
Here, we actually saw a reintroduction of brass in tables, lamps and furnishings.
Written by Tara Wells