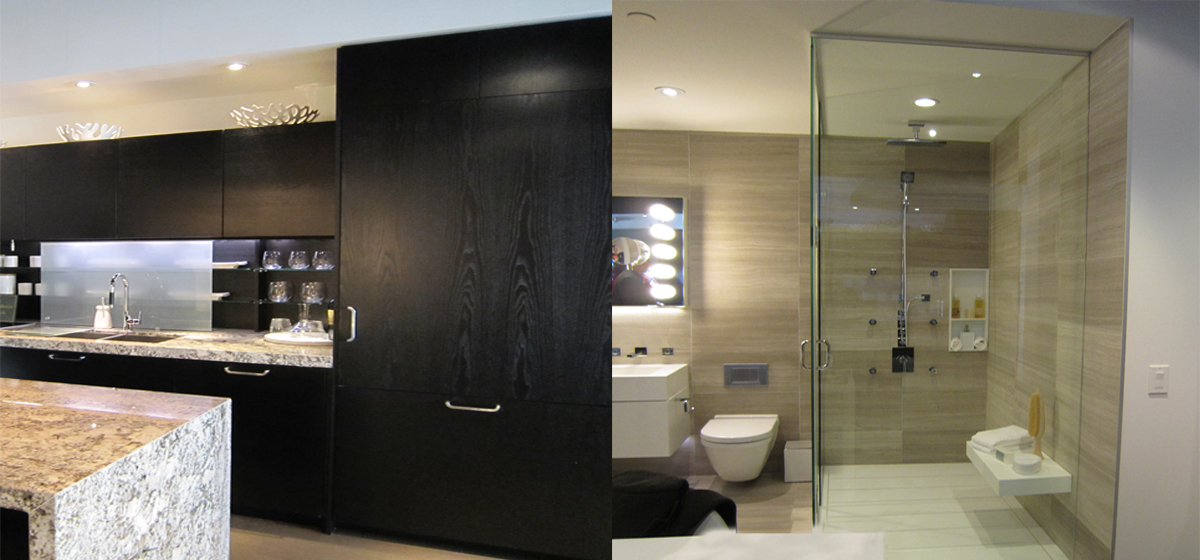 Toronto and Vancouver are miles apart with respect to interior design trends.
In Vancouver, almost every project you see is contemporary in feel. We like very neutral colors, lots of greys and prefer clean simple lines, as opposed to the more ornate or traditional look.
During my visit to the IDS show in January, we toured eight different projects located in Toronto's downtown core. The majority of the projects we saw had a traditional flare. Over the next few days we will share our insights with you.
The above project by Edenshaw Developments was one of only two projects, which followed the contemporary design aesthetic that we assimilate to in Vancouver.
This project was called Chaz.  It was designed by Cecconi Simone.
You will notice in the photo above, that versus the ever popular quartz on the west coast, they chose granite, as their selection for the kitchen countertops.
You'll also note that Torontonians love white Corian.  Manufactured across the lake in Buffalo, New York, Corian is more readily available for the East Coast.  In Chaz, it was used for the shower base, shower seat, soap insert, integral vanity top and built in medicine cabinet.
Written by Tara Wells